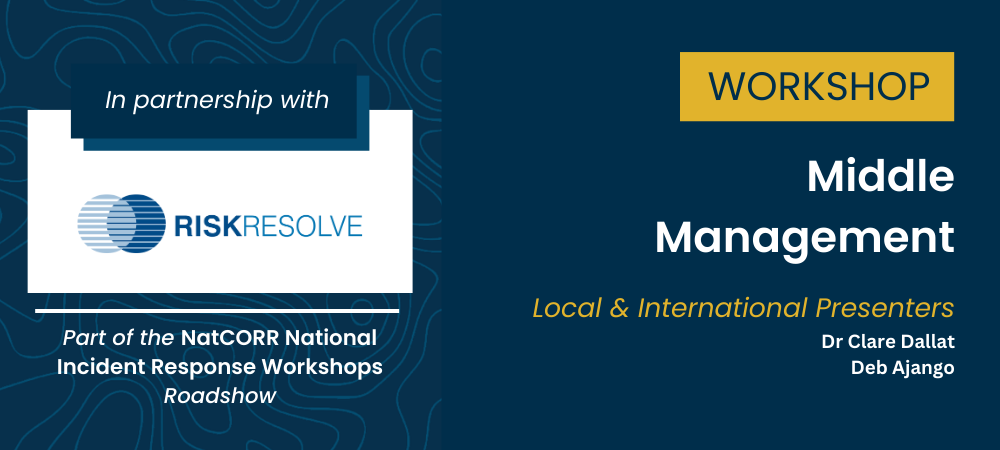 Middle Management Workshop
DATE: Wednesday 12th July, 2023
TIME: 9.00am to 4.00pm
LOCATION: Lilydale Lakeside Conference and Events Centre, 1 Jarlo Drive, Lilydale VIC 3140, Australia
COST: $180 (price includes morning tea & lunch)
Maximum of 30 participants. Cap of 4 from the same organization attending & in-person attendance only.
Event description
Gain the essential skills and confidence to recognise, react and respond to a critical incident in the field. This practical, one-day course, aimed at staff working at coordinator and middle management levels in schools, organisations, not-for-profits, and sole proprietors will prepare you with the key skills and capabilities to confidently meet the inevitable, complex, and often highly demanding needs of those impacted. This workshop has a capacity of 30 people so make sure to secure your spot soon!
This workshop is running alongside the annual Outdoors Victoria (OV) conference held on Thursday 13th and Friday 14th of July. The OV conference offers a unique opportunity to learn about the latest trends and best practices in outdoor education, health and wellbeing, outdoor recreation, and environmental stewardship. To learn more visit the OV website!