Millions of individuals, groups, school students, families and tourists visit and enjoy Australia's natural environment.
However, the impacts of climate change are adding significant risk to these fundamental life experiences and to the outdoor practitioners who enable them.
Join us by supporting this important initiative – helping us to prepare and adapt to increasingly volatile conditions in the outdoors.
Your donation will help make sure that Australian's can continue to enjoy and benefit from experiencing our great outdoors.
Tax deductible donations to support NatCORR can be made to The Australian Outward Bound Development Fund (AOBDF).  AOBDF is the charitable fundraising subsidiary of Outward Bound Australia.
Donations will make a big difference to the establishment of NatCORR:
Providing 50% matching funding to the Federal Government grant to build a new multi-purpose Communal Centre to house NatCORR at Outward Bound in Tharwa, ACT.
Supporting NatCORR's program of activities: research, training workshops, networking and collaborative problem solving, analytics and information sharing.
Contributing to NatCORR's core resourcing, enabling community engagement and momentum for action.
Read more about Outward Bound's longstanding philanthropic relationships and the impact generated through community support over the last 60+ years.
Make a Tax-Deductible donation today
Send us your donation request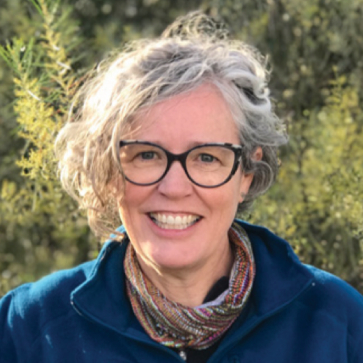 Dr Loren Miller
Co-Chair & Executive Director Outward Bound Australia
NatCORR Project Leader